Daintree Estates started as a simple but radical idea: To grow cocoa in tropical Far North Queensland, then use that locally grown cocoa to create the finest quality chocolate. Ten years later, Daintree Estates are successfully growing commercial-scale cocoa, and using it to produce some of the most exquisite chocolates in the country.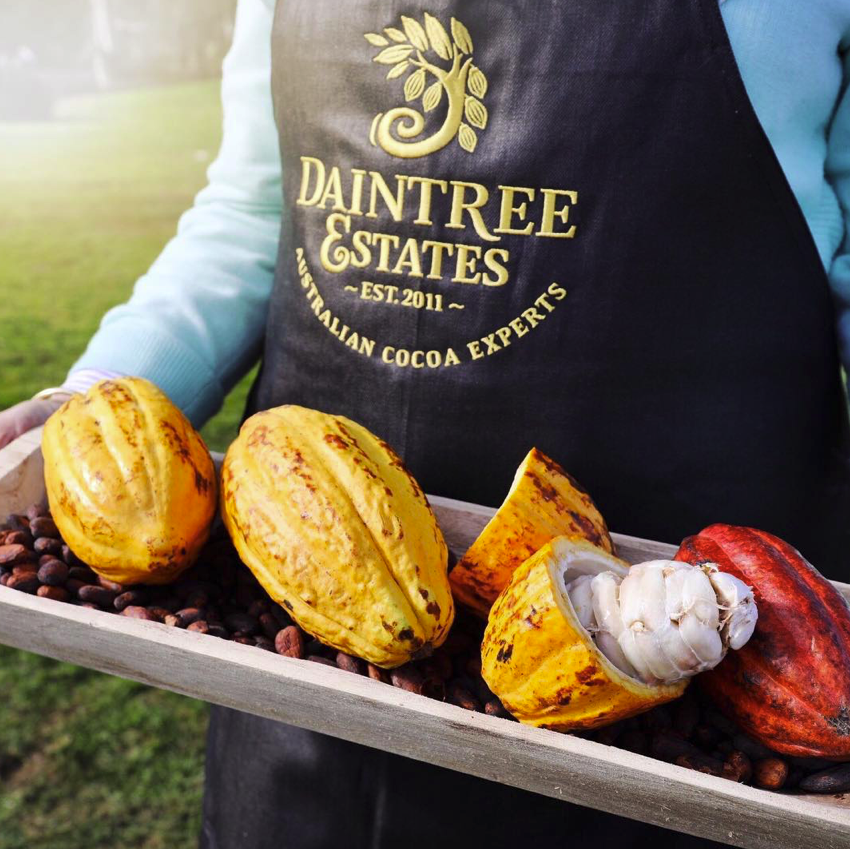 Not only did they successfully grow commercial-scale cocoa, but they also managed to do it in the most ethical and sustainable way possible. Daintree Estates' growers—many who have been farming in the Daintree region for generations—are both suppliers and shareholders in the company, meaning the business operates as a local co-operative enterprise.
We discovered Daintree Estates chocolate on a 2022 trip to the Cape Tribulation, situated within the Daintree Rainforest. The local small business owners are incredibly proud of their local chocolate brand, and it's available for purchase at many local tourist attractions, cafe's and convenience stores.
If you're interested in getting the full Daintree chocolate experience, the Cape Trib Farm exotic fruit tasting tour will give you the chance to try a locally-grown cocoa bean, fresh from the tree. It's nowhere near as good as eating an actual chocolate, but a worthwhile experience nonetheless!

Here at Curatorial Chocolates, we stock the complete range of Daintree Estates Chocolates. The Blood Orange Chocolate is a particular favourite, especially enjoyed with a gin and tonic.